As burger cravings hit Hong Kong, we embark on an intriguing exploration of Measurable AI's comprehensive email receipt dataset for Foodpanda and Deliveroo orders during the second half of 2022 (July to December). Our mission? To determine which burger joints reign supreme in the city and examine average order amounts and charges after promotional discounts across these popular chains.
Unquestionably, McDonald's emerges as the top choice among burger aficionados, capturing approximately 83% of burger delivery orders from Foodpanda. Following closely behind are Shake Shack (6%), Five Guys (3%), Kabo (2%), and Hong Kong Burger (1%).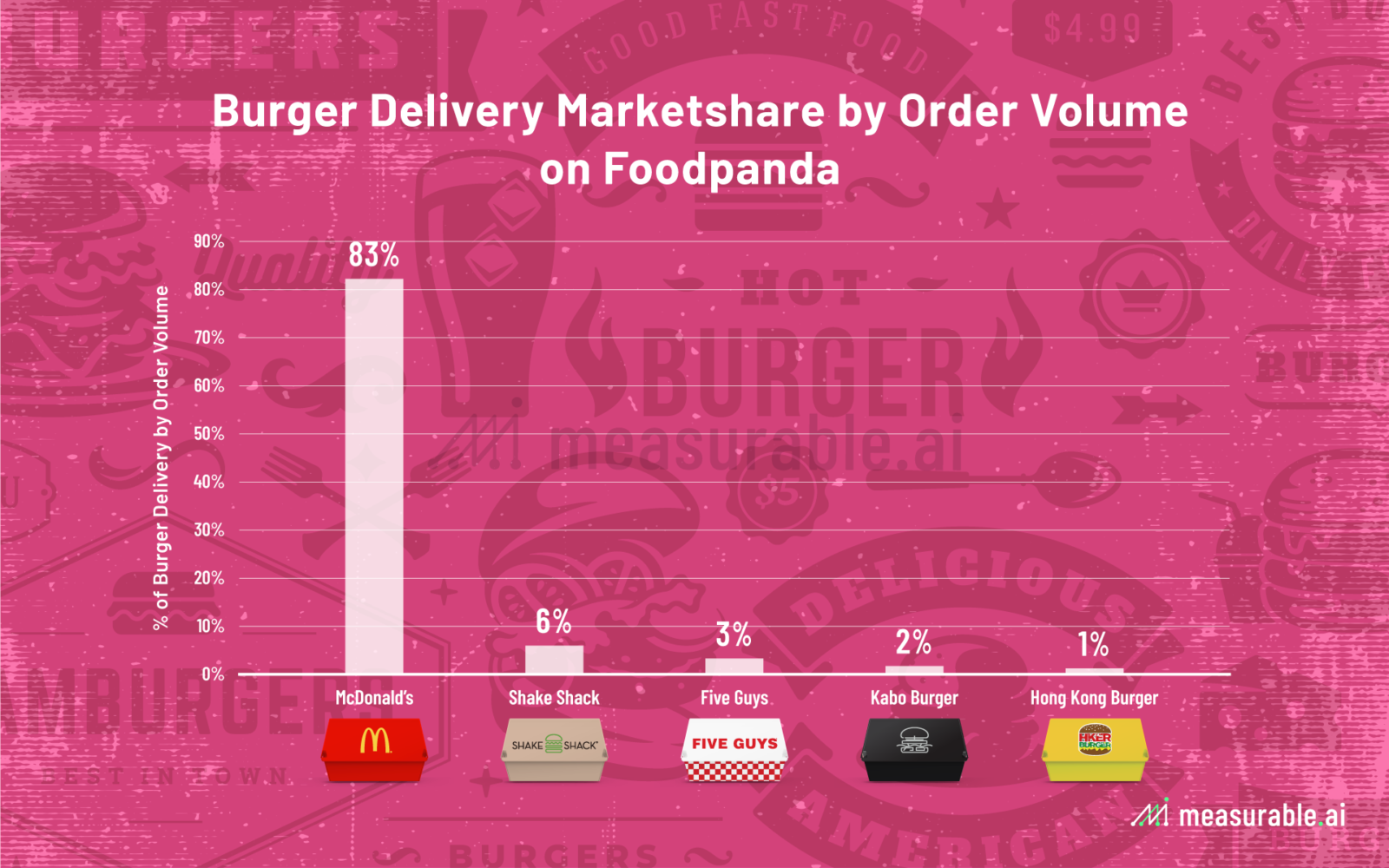 For Deliveroo, McDonald's dominates with 50% of all burger orders, trailed by Mos Burger (29%), Shake Shack (11%), Kabo Burger (5%), and Beef and Liberty (1%).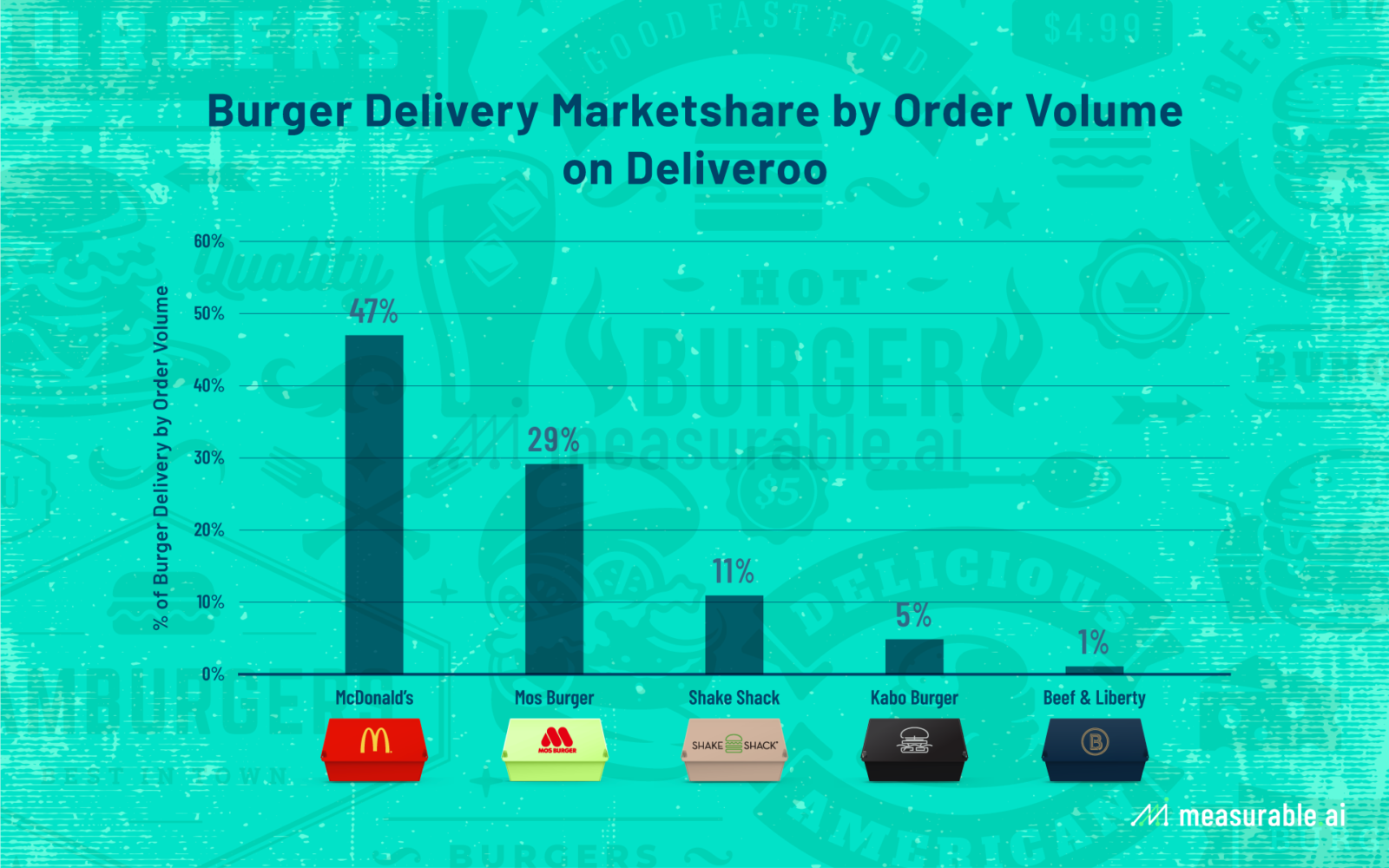 Delving deeper, let's explore the average spend per order among the major burger joints. For McDonald's (excluding McCafe), the average total order amounts to around 125 HKD per receipt on Foodpanda. After accounting for promotional discounts, this figure drops to approximately 119 HKD. On Deliveroo, the average price per order for McDonald's is roughly 114 HKD, reduced to around 108 HKD after discounts. Meanwhile, Shake Shack orders on Foodpanda average at around 203 HKD per receipt, amounting to approximately 171 HKD after discounts. On Deliveroo, the corresponding figures are approximately 178 HKD and 174 HKD, respectively. As for Five Guys, which exclusively operates on Foodpanda, the average spend per order stands at approximately 197 HKD, with an average total charge (after discounts) of around 181 HKD.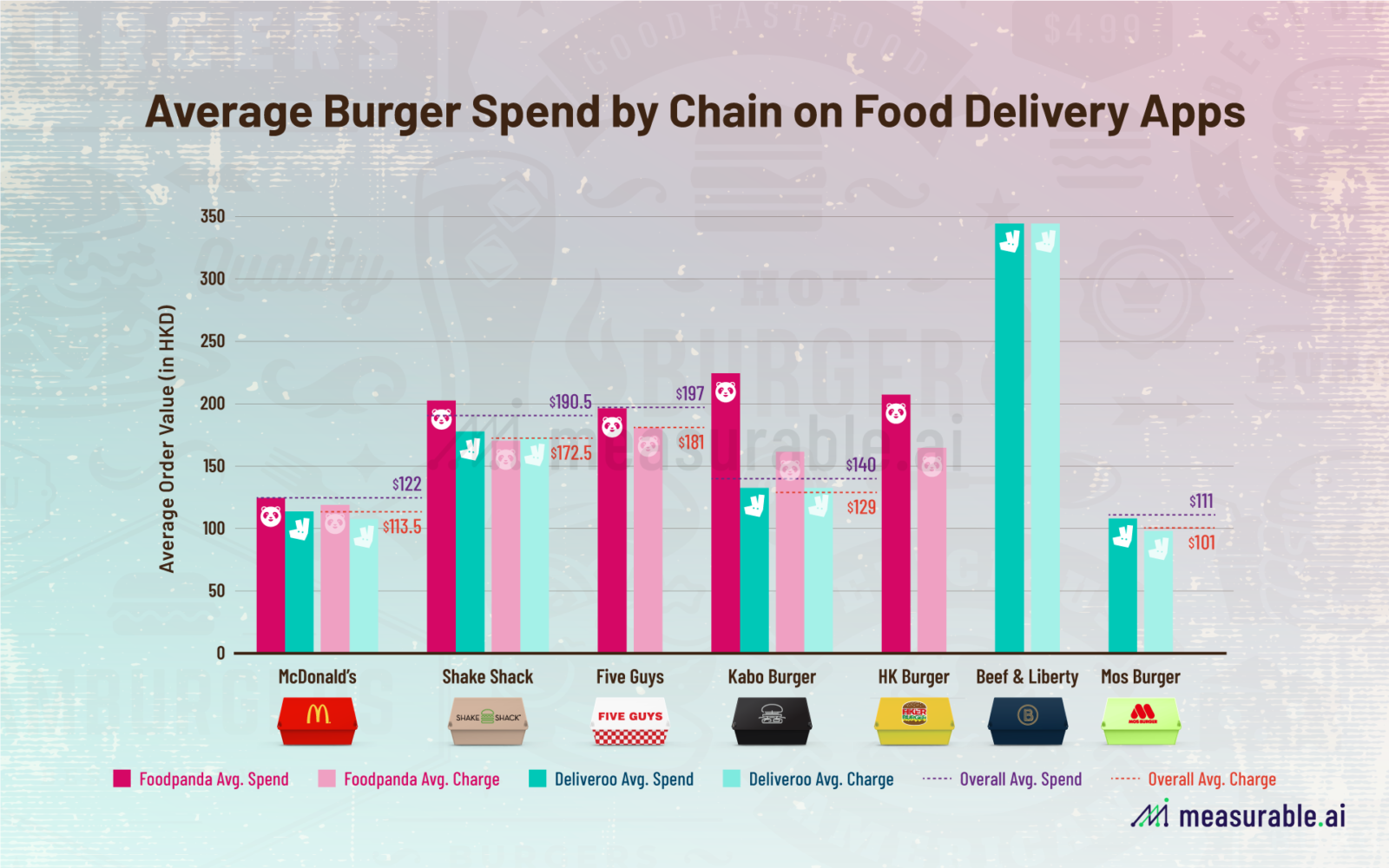 To provide a fair comparison, excluding the more premium offering of Beef and Liberty, we assessed the average spend across both delivery aggregators. The highest Average Order Value (AOV) per 'fast food' burger delivery order was observed at Five Guys, followed by Shake Shack and the local player Kabo.
For those passionate about Shake Shack, I delved into the datasets to uncover intriguing insights about this beloved fast-food burger joint. First, let's explore the most popular delivery outlets for Shake Shack orders. Among the Deliveroo dataset, the cloud kitchen in East Pavilion (Quarry Bay) accounted for 25% of total Shake Shack delivery orders, making it the primary location. The Citygate Outlet Shake Shack ranked second, constituting 15% of deliveries, closely followed by the Ocean Terminal Shake Shack at 13%.
In terms of value per order, the Elements Shake Shack led the pack at 276 HKD ($35.5), followed by the Ocean Terminal outlet in Tsim Sha Tsui at 202 HKD ($26), and the Citygate Outlets in Tung Chung at 176 HKD ($22.7). The Quarry Bay East Pavilion cloud kitchen store boasted an average transaction value of around 143 HKD ($18.45).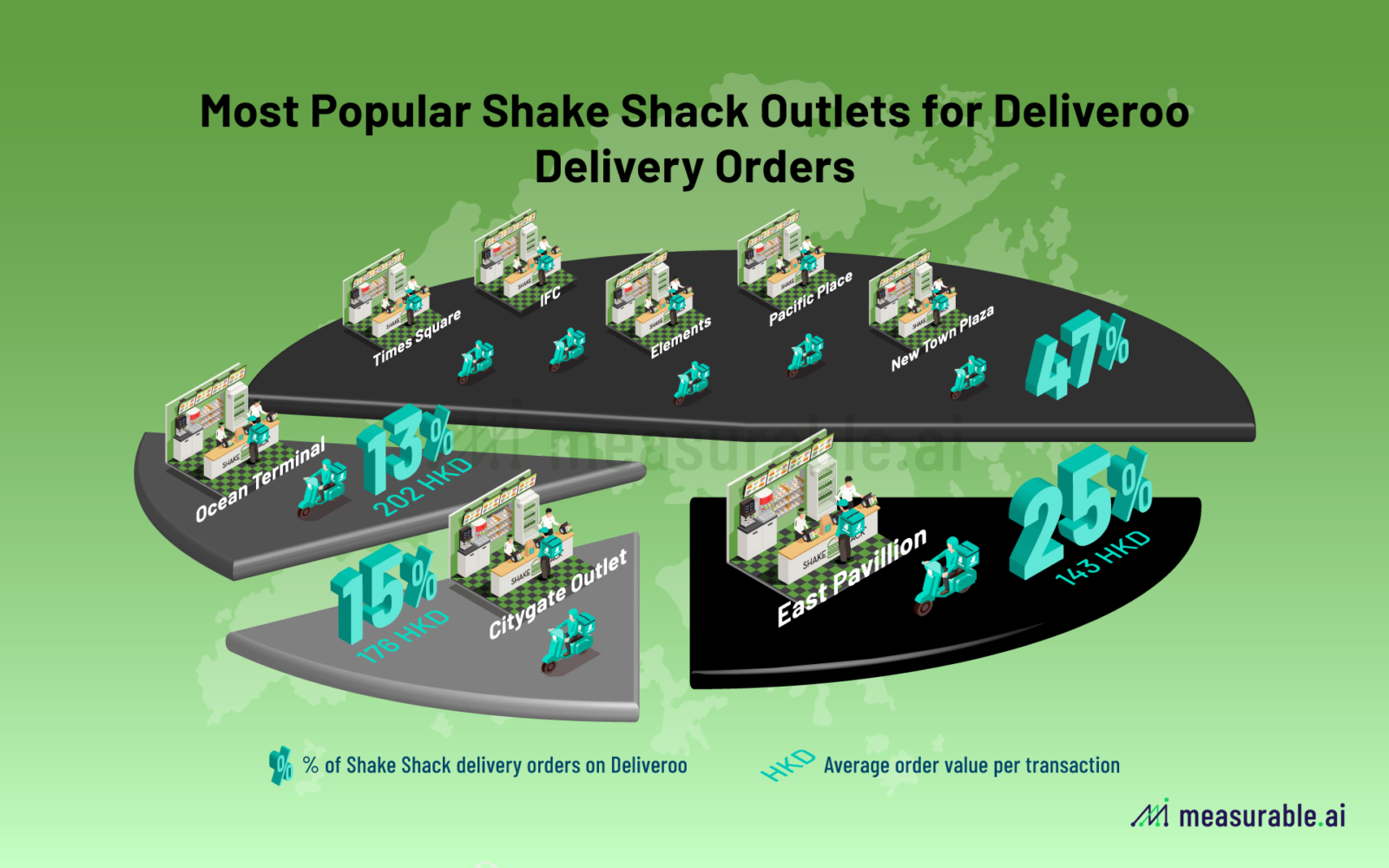 Let's not forget about delivery fees. In the Deliveroo dataset, approximately 24.35% of Shake Shack delivery orders incurred a delivery fee, averaging around 18.3 HKD ($2.36). Meanwhile, for Foodpanda, 19.45% of Shake Shack orders faced a delivery fee, averaging at approximately 25.5 HKD ($3.29).
Now, onto the popular items ordered for Shake Shack delivery. Are customers indulging in ShackBurgers, SmokeShacks, Chicken Bites, or Custards? Single meals or combos? Our dataset holds the answers. According to the Deliveroo dataset, roughly 33% of customers opted for combo meals,
Source: Measurable.ai